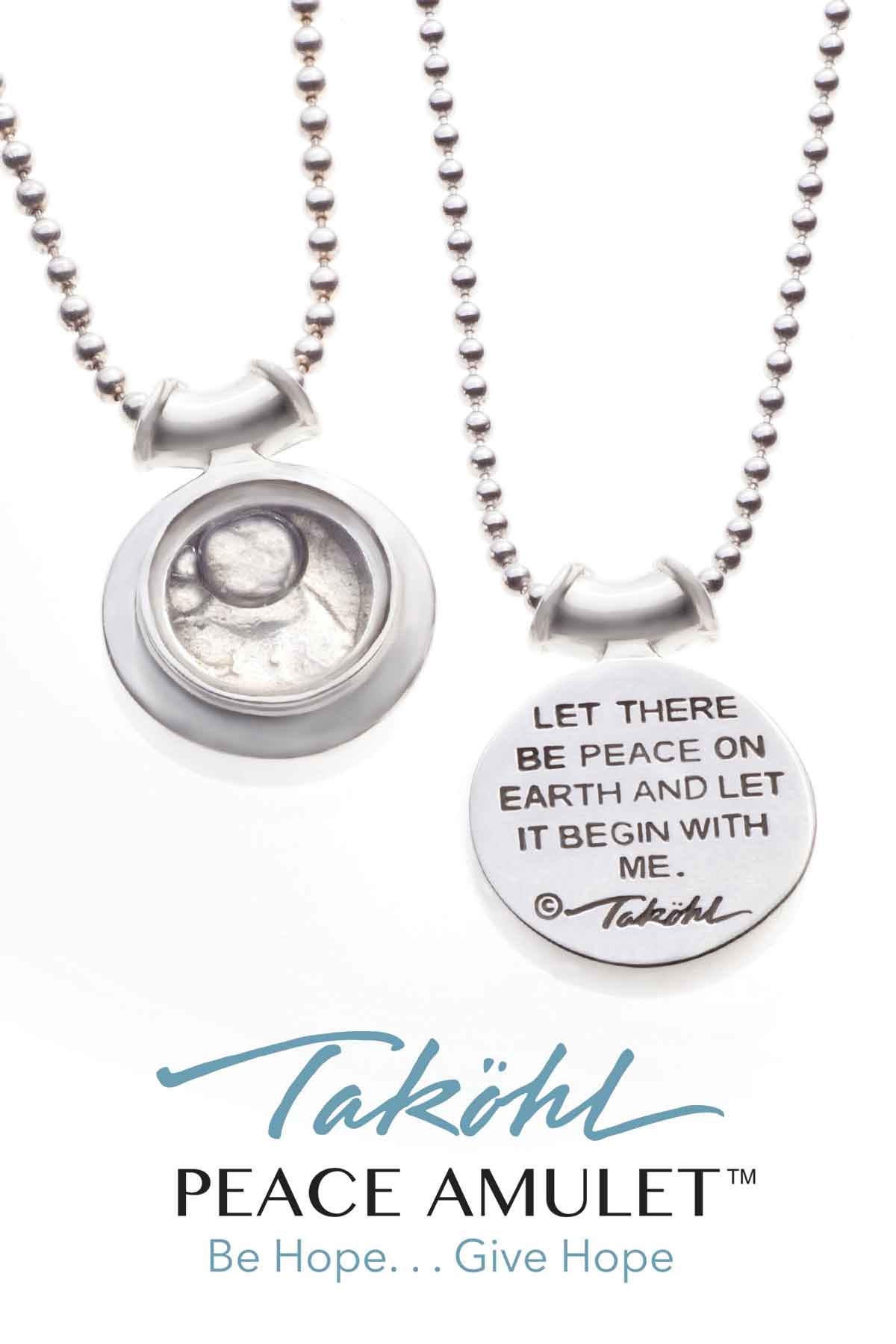 What if a gleaming piece of jewelry could calm the tensions between Democrats and Republicans? Chicago jewelry designer Tammy Kohl believes she has created an amulet that does exactly that.
"With this incredibly divisive Presidential campaign, we must look for ways to quell the frustration of two completely different viewpoints." says Kohl, designer and creator of the Takohl Peace Amulet. "There are a lot of dual party families, friendships and communities that are experiencing uncomfortable strain and exasperation so I decided to create a piece of jewelry that works as an antidote."
The Takohl Peace Amulet harnesses the power of silver, gold and energized water in the name of making peace between the parties.
The Amulet is casual, substantial, and intriguing.  The back is inscribed with the words: "Let there be peace on Earth, and let it begin with me."  Inspiring Americans to relax and converse diplomatically so we can better coexist. That power is amplified by the wearer's own good will and that of everyone who lays eyes upon it.
The Takohl Peace Amulet™ is a symbol of hope and optimism. The mission of designer Tammy Kohl is to lessen anxiety by bringing balance and peace to people's hearts and minds. Ms. Kohl has worked on the technology to hold in the water for almost a decade before patenting the design. The Peace Amulet showcases selenite infused or blessed water behind a waterproof glass lens. The amulet works on the premise that thoughts and intentions transmit vibrational energy waves. Water being a natural conductor of energy, is a perfect conduit. The wearer can also choose to add in a variety of gemstones with special meaning to the wearer.
The Peace Amulets are showcased on 24" casual ball chains that are suitable for men and women of all ages, and are meant to be worn near the heart.
Starting at $395 in Sterling Silver, $1955 in 14K Gold, See the collection here. 
©Takohl 2016, Patent Pending, MADE IN CHICAGO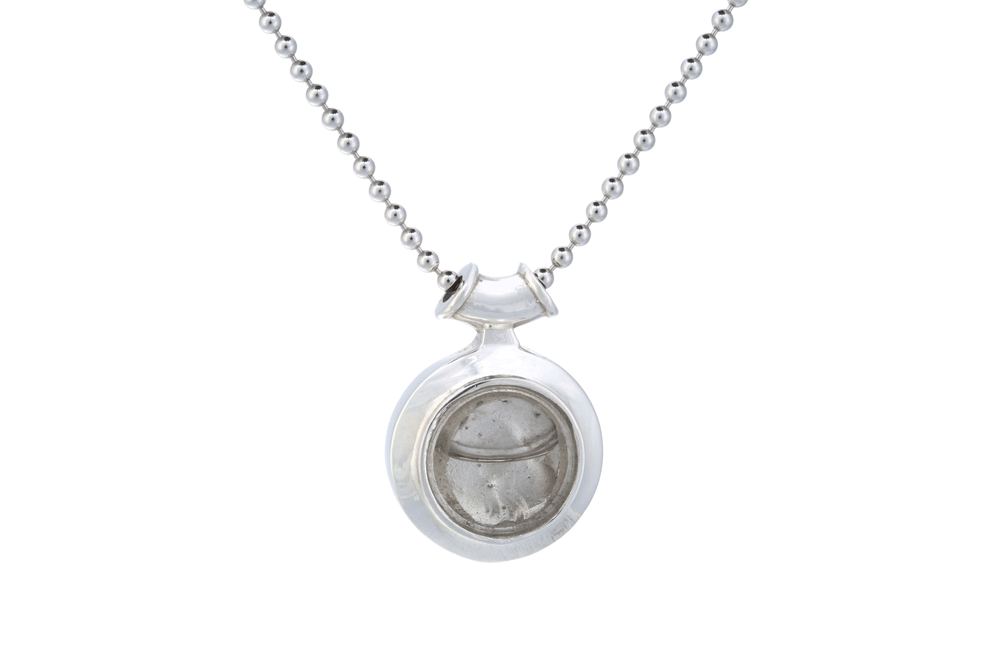 About Takohl: Tammy Kohl is a visionary, artist, inventor and entrepreneur. Her award-winning work is based on the premise that life should be filled with art, gratitude and positive energy.
Tammy also holds two patents, including her Takohl Treasure Ring.
Her clientele includes Hollywood celebrities, sports legends and even royalty, with notable clients including Renee Zellweger, Tim Allen, Steven Tyler, Helen Hunt, Terri Hatcher, Ellen DeGeneres, Carson Daly, James Gandolfini, Michael Jordan and John Elway. Two Chicago mayors wear her Cityscape cufflinks.
Her work has been featured in many publications including In Style Magazine, Vogue, Rolling Stone and Brides Magazine. She has won many design awards and has been featured on numerous TV shows including E! Entertainment.